Claire Wendland
Professor
608-262-3874
5436 Sewell Social Science Bldg.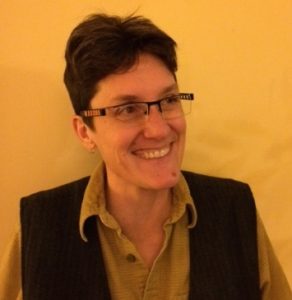 Joined UW-Madison faculty in 2005
Also Appointed in: Obstetrics & Gynecology; Medical History and Bioethics
Links
Areas of Focus
Cultural anthropology, Medical anthropology, Africa, Malawi
Affiliations
African Studies Program; Holtz Center for Science and Technology Studies; Global Health Institute; Global Studies
Research
As a medical anthropologist, I focus on the globalization of biomedicine, particularly in Africa. Related work includes the anthropology of reproduction, sexuality and the body. My first book, A Heart for the Work: Journeys through an African Medical School, was published by the University of Chicago Press in 2010. That book explores the experiences of medical students learning to be doctors in Malawi, and argues that their responses challenge several longstanding assumptions about biomedicine and about African healing. My current research project looks at changing concepts and loci of risk in childbirth in southeast Africa, in a setting in which very high maternal mortality rates force professionals and lay people alike to develop explanations for the link between birth and death. I seek to understand how the narratives of maternal death they produce reflect experiences of a rapidly changing social, economic, and biomedical context.
Selected Recent Publications
2014 Erikson, Susan, and Claire Wendland. Exclusionary practice: medical schools and global clinical electives Student BMJ: The British Medical Journal 22:g3252
2013 Wendland, Claire. Exceptional deliveries: Home births as ethical anomalies in American obstetrics. Journal of Clinical Ethics 24(3):253-65
2013 Mkandawire-Valhmu, Lucy, Claire Wendland, Patricia E. Stevens, Penninah M. Kako, Anne Dressel and Jennifer Kibicho. Marriage as a risk factor for HIV: Learning from the experiences of HIV-infected women in Malawi. Global Public Health: An International Journal for Research, Policy and Practice 8(2):187-2012013 Borders, Noelle, Claire Wendland, Amy Haozous, Rebecca Rogers, and Lawrence Leeman. Midwives' verbal support of nulliparous women in second-stage labor. JOGNN: Journal of Obstetric, Gynecologic and Neonatal Nursing
2012 Wendland, Claire. Animating biomedicine's moral order: The crisis of practice in Malawian medical training. Current Anthropology; 53(6):755-788.
2012 Wendland, Claire. Moral maps and medical imaginaries: Clinical tourism at Malawi's College of Medicine. American Anthropologist 114(1):108-122.
2010 Wendland, Claire. Health Electives in Africa and the Duty to Care in the Age of HIV/AIDS. Virtual Mentor: American Medical Association Journal of Ethics. 12:218-224.
2008 Wendland, Claire. Research, Therapy, and Bioethical Hegemony: The Controversy over Prenatal HIV Research in Africa. African Studies Review 51(3):1-23
2008 Wendland, Claire. Baby Blues: Considering Contemporary Maternity [review essay]. Feminist Collections: A Quarterly of Women's Studies Resources 29(3)
2007 Wendland, Claire. The Vanishing Mother: Cesarean Section and "Evidence-Based Obstetrics." Medical Anthropology Quarterly21(2):218-233.
2007 Wendland, Claire and Chiwoza Bandawe. A Qualitative Study of Medical Student Socialization in Malawi's College of Medicine: Preclinical Training and Identity. Malawi Medical Journal 19(2):68-71, and (same authors) Clinical Crisis and Beyond. Malawi Medical Journal 19(2):71-74. See also the related editorial in the same issue.
2006 Wendland, Claire. Lost and Damaged: The Perilous American Pregnancy [review essay]. Feminist Collections: A Quarterly of Women's Studies Resources 27(2-3):1-5.
2006 Wendland, Claire. The Cult of Domesticity and the Brotherhood of Science: Gendering American Medicine in the Nineteenth Century. The Pharos 69(3):30-37 [winner of The Pharos 2006 Editor's Prize].
Teaching
I teach an introductory course in medical anthropology, a graduate seminar in anthropology and international health, and various courses in the anthropology of Africa and in general cultural anthropology. I also have an interest in ethics and have taught both anthropological ethics and bioethics courses.
---