Jerome Camal
Assistant Professor
608-262-2070
5444 Sewell Social Science Bldg.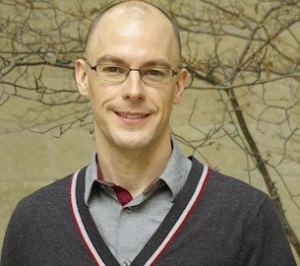 Ph.D. Washington University in St. Louis, 2011
Joined UW-Madison faculty in 2012
Links
Areas of Focus
Cultural anthropology, Ethnomusicology, Caribbean
Affiliations
Latin American, Caribbean and Iberian Studies Program
School of Music
Global Music Studies Initiative
Research
As an ethnomusicologist, my research focuses on musics of the African diaspora, principally music of the French Antilles. My field research is informed both by an interest in transnationalism and postcolonialism. I am particularly interested in creolization, both as an empirical process and a broader intellectual theory. I am currently working on a book manuscript based on my fieldwork in Guadeloupe and tentatively entitled The Distant Drum: Musical Paths to a Creole Postnationalism. The book explores the transformation of gwoka, Guadeloupe's drum-based secular music, from a national to a postnational symbol.
Teaching
I have taught courses on Caribbean popular musics; Caribbean anthropology; ethnicity, race, and nationalism; as well as our big introductory class, Cultural Anthropology and Human Diversity. Prior to joining the faculty of the UW, I taught courses on the history of rock 'n' roll and jazz.
Selected Publications
"Creolizing Jazz, Jazzing the Tout-monde: Jazz Gwoka and the Poetics of Relation." In American Creoles: The Francophone Caribbean and the American South, edited by Martin Munro and Celia Britton. Francophone Postcolonial Studies, New Series, vol. 3. Liverpool: Liverpool University Press, 2012.
"DestiNation: The Festival Gwoka, Tourism, and Anticolonialism." In Sun, Sea, and Sound: Music and Tourism in the Circum-Caribbean, edited by Timothy Rommen and Daniel T. Neely. Oxford: Oxford University Press, 2014.
---