Anthropology is offering an exciting range of courses in the 2016 summer session! There is something for every student, from introductory-level courses that satisfy breadth requirements up to advanced courses and unique field experiences.
You can make the most of your summer by getting hands-on experience with archaeological fieldwork, or you can recreate ancient artifacts. You can satisfy a major requirement, ethnic studies, social studies or biological science breadth. And if you have a job or internship far from Madison, you can still make progress toward your degree by enrolling in an online course.
Here's a sampling of the courses we had in the 2016 summer session:
Archaeology and the Prehistoric World: Anthro 102
This course is for both non-majors and Anthro majors who are interested in the distant human past, the period of time for which there are few written records and most of our knowledge comes to us via archaeological investigations. Archaeology is a rich and fascinating discipline, covering all of human history across the entire globe. This course covers all major world regions and how archaeologists study the past. Class sessions will include Powerpoint Lectures, films, opportunities to study actual artifacts and visit local archaeological sites and museums. Both well known and more obscure archaeological sites and discoveries will be covered. You will learn about major developments in human and social evolution. These include hunting and warfare, religion, art, trade and technology, the capacity for abstract thought, plant and animal domestication, and the rise of urban societies and states.
Session: June 13-August 7, 1:00-3:30 T Th
Cultural Anthropology and Human Diversity: Anthro 104
This introduction to cultural anthropology for non-majors looks at societies around the world and within the United States to understand how societies are organized, including economics, politics, language, religion, ecology, gender, and kinship. This course satisfies the university's Ethnic Studies requirement.
Session: June 13-August 7, 9:30-12:00 TTh
Principles of Biological Anthropology: Anthro 105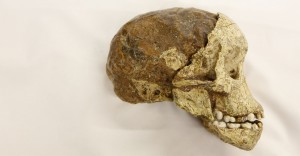 Anthropology 105 is a major requirement and is an essential course that satisfies the biological breadth requirement for L&S degrees. In summer term, Professor John Hawks offers the course online. The course examines human evolution and diversity, including insights into genomes and our relationships to other primates. The online materials include visits to important fossil sites around the world and interviews with world experts on their current cutting-edge work. You can be earning breadth toward your degree while you are living and working outside Madison! 3 credits.
Session: June 13-August 7, online materials and quizzes at own convenience.
Anthropology of Religion: Anthro 343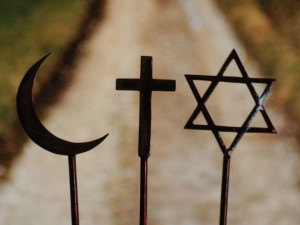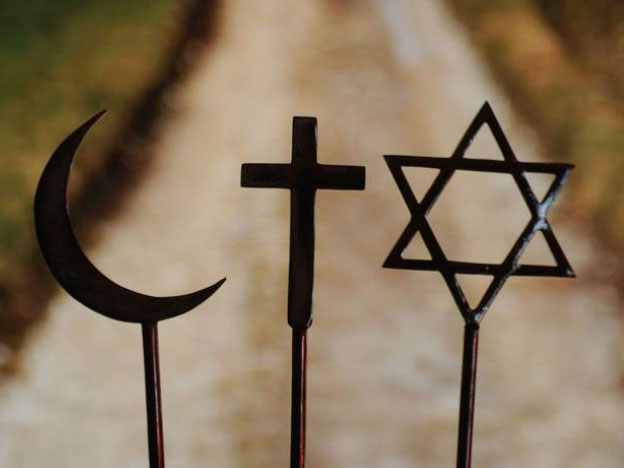 This course taught by Professor Hayder Al-Mohammad aims to widen appreciation and understanding of religion in a holistic framework, one that situates religion in relation to other aspects of the social, cultural and human experience more broadly. The course deals with religion in connection to social differentiation, inequality, economy and conflict, and also with how religion is intertwined with aesthetic expression. 3 credits.
Session: June 27-July 24, 1:00-3:30 M T W Th
Ancient Technology and Invention: Anthro 352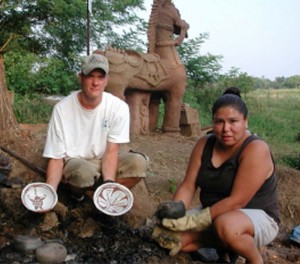 This popular hands-on course is only offered summer term by Professor J. Mark Kenoyer, including an outdoor lab at Picnic Point. Students will recreate ancient artifacts using techniques discovered by archaeologists, including stone tools, beads, ornaments, copper/bronze and iron/steel. Students will make and fire pottery using authentic techniques by building a traditional kiln. The course also examines faience/glass making and metallurgy. Students will develop their own research project, and students from all disciplines are welcome. This course satisfies the university's COMM B requirement. 3 credits.
Session: June 13-August 7, 10:00-12:30 T Th
Medical Anthropology: Anthro 365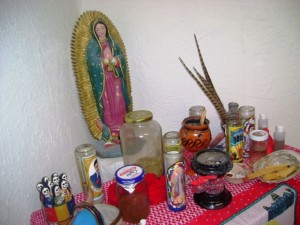 Taught by Professor Maria Lepowsky, this course focuses on health, illness, and healing in cultural contexts ranging from foraging societies to post-industrial nations. Major topics include ethnomedicine, ethnobotany, culture and epidemiology, emerging and resurgent infectious diseases, the anthropology of HIV/AIDS, nutritional anthropology and the anthropology of food; cultural contexts of mental health and mental illness; aging, health and cultural change; the anthropology of biomedicine, health care delivery in culturally diverse societies, and medical anthropology and global health. There are no prerequisites, and students with diverse backgrounds are welcome, including international studies, psychology, global health, and the medical and health professions. It will also help students prepare for the MCAT Social and Behavioral Sciences test component. 3 credits.
Session: May 31-June 26, 9:30-12:00 M T W Th
Archaeology Field School at Aztalan, Wisconsin: Anthro 370
Learn archaeological methods that are used to study the life ways of ancient peoples. Join Professor Sissel Schroeder and graduate student project supervisor Jake Pfaffenroth as they investigate perishable architecture at a 1000-year-old Native American village 30 miles east of Madison. 4 credits.
Applications due March 25 at the Anthropology office, 5420 Social Science
Session: May 23-June 17.