Veronika Kusumaryati
Position title: Assistant Professor
Email: kusumaryati@wisc.edu
Phone: 608-262-6841
Address:
5442 Sewell Social Science Building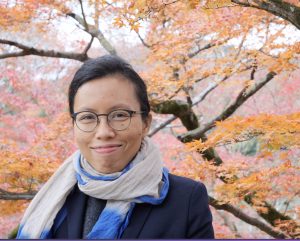 Ph.D., Harvard University, 2018
Joined UW-Madison faculty in 2023
Links
Areas of Focus
Political anthropology, race and identities, digital media, Southeast Asia, Melanesia
Affiliations
Center of Southeast Asian Studies
Research
My research analyzes the idea of race and indigeneity, and how they have shaped Euro-American and post-colonial ideologies of racial hierarchy. Specifically, I study the lives, thoughts, and politics of the Indigenous Papuans in Indonesia as they intersect with colonialism, racism, and the expansion of capitalism to the indigenous frontiers. I am also interested in multimodal ethnography, and with Ernst Karel, have composed a feature length documentary "Expedition Content". The film is derived from the sound archives of Michael Rockefeller (the fourth generation of the Rockefeller family) that he recorded in West Papua during the 1961 Harvard Peabody Expedition to Netherlands New Guinea. The film has been screened at international film festivals, such as the Berlin international festival in 2020. The film has received a special mention for Loridan-Ivens/CNAP Award at Cinéma du reel in Paris and listed as one of the New York Times' best films of 2022.
Publications
"Expedition Content and the Harvard Peabody Expedition to Netherlands New Guinea, 1961." With Ernst Karel. MAST: The Journal of Media Art Study and Theory 2(2): 15-25. Link: https://www.mast-journal.org/expedition-content-and-the-harvard-peabody-expedition-to-netherlands-new-guinea-1961
"Freeport and the States: Politics of Corporation and Contemporary Colonialism in West Papua." Comparative Studies in Society and History, 63(4), 881-910. doi:10.1017/S0010417521000281.
"#Papuanlivesmatter: Black Consciousness and Political Movements in West Papua." Critical Asian Studies, DOI: 1080/14672715.2021.1963794
Kusumaryati, V. 2020. "Adat Institutionalization, the State, and the Quest for Self-Determination in West Papua" in "Changing Indigeneity Politics in Indonesia: From Revival to Projects", ed. Jacqueline Vel, Kathryn Robinson, Willem van der Muur, and Micah Fisher, special double issue, The Asia Pacific Journal of Anthropology21(1): 1-16. DOI: 10.1080/14442213.2019.1670238
Kusumaryati, V. 2017. "Great Colonial Roads," Landscape Architecture Frontiers Journal 5 (2):137-145. 2017. DOI: https://doi.org/10.15302/J-LAF-20170211
Teaching
Anthropology 330-002 Film/Anthropology/Culture
INTL ST 603-001 Global Identity in the Age of TikTok
---