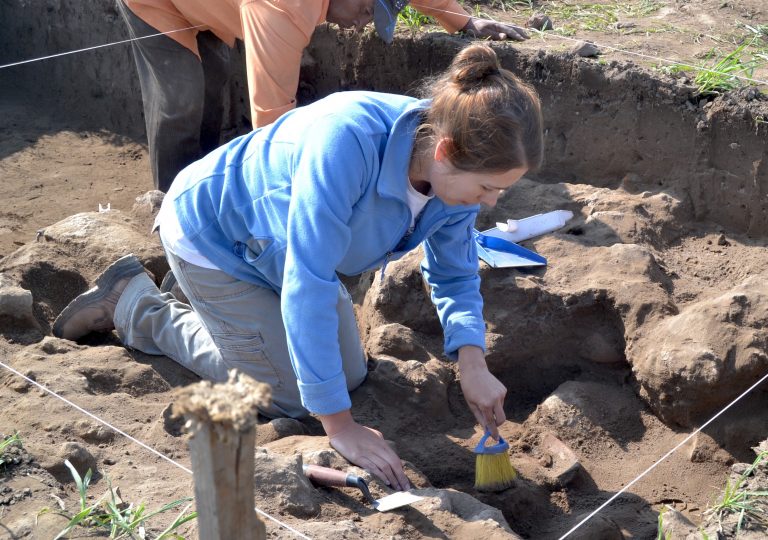 Chicoloapan
At Chicoloapan, a large archaeological site on the edge of today's Mexico City, Sarah Clayton and her students reconstruct daily life, community organization, and demographic change during the first millennium CE. Chicoloapan grew rapidly in association with the collapse of Teotihuacan, which had been the largest and most influential city of its time in the Americas. Employing methods including excavation, geophysical prospection, and artifact analysis, this project aims to understand why Chicoloapan prospered even as neighboring settlements were abandoned. Interdisciplinary research at Chicoloapan has been supported by the National Science Foundation since 2012 and involves collaboration with scholars from Mexico and elsewhere around the world.
Project Team Members: Sarah Clayton (PI); Ricardo Cruz; Luis Barba (Universidad Nacional Autónoma de México); Michelle Elliott (Université Paris 1); Angela Huster (Arizona State University); Carolyn Freiwald (University of Mississippi); Kiri Hagerman (UC San Diego)
Saving the World's Most Peaceful Primates
For nearly 35 years, Vilas Research Professor Karen Strier has been coordinating one of the world's longest running field studies on a critically endangered primate, the northern muriqui monkey, in one of the species' last remaining strongholds in the Atlantic Forest of southeastern Brazil near the city of Caratinga, Minas Gerais.  The Muriqui Project of Caratinga that Strier leads is internationally recognized for its pioneering discoveries about the behavioral ecology, reproductive biology and life histories of muriquis, whose peaceful, egalitarian societies offer glimpses into an alterative way of life very different from our own.  Strier's ongoing studies are simultaneously contributing to conservation and management programs for muriquis and other endangered primates, and expanding our comparative scientific understanding of the potential of primates to adapt in a rapidly changing world.
Project team members:  Karen B. Strier, Sérgio L. Mendes, Carla B. Possamai, Fernanda P. Tabacow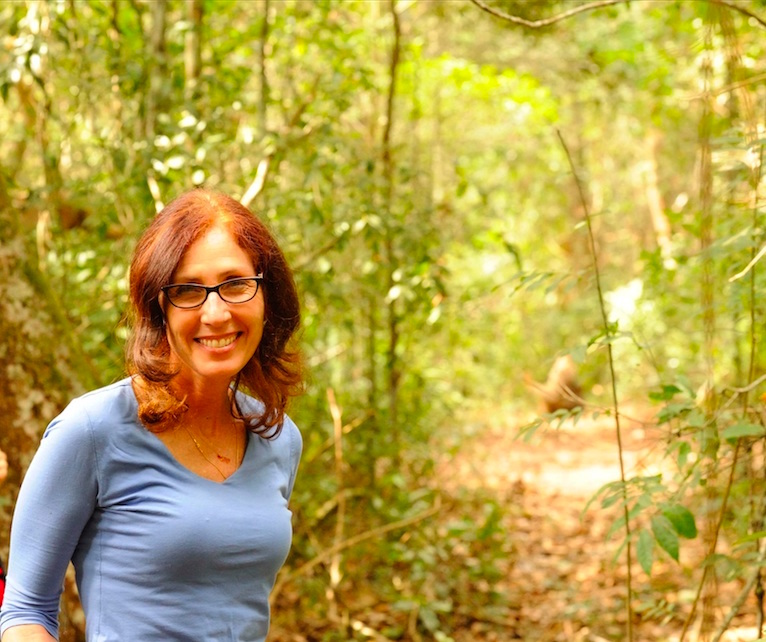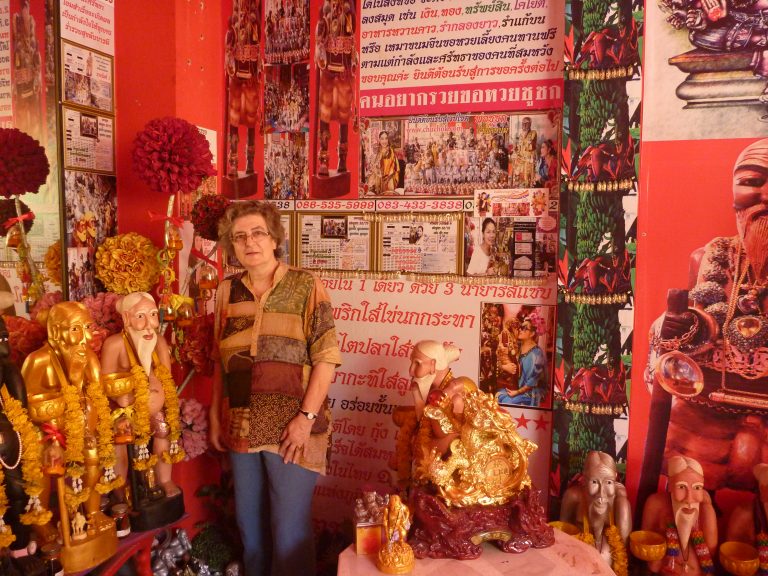 The Saint of Northern Thailand: Resurrecting the Stormy Life of Kruba Srivichai
Katherine Bowie's new book, Of Beggars and Buddhas:  The Politics of Humor in the "Vessantara Jataka" in Thailand (University of Wisconsin Press, 2017) is hot off the press. Of all the folktales (jatakas) of the Buddha's previous lives, the Vessantara Jataka is the most famous. Linking the folktale to royal statecraft, millenarian revolts, and bawdy humor across three regions of Thailand, Bowie shows how an anthropological approach provides new understandings of the dynamic political history of this famous story. Chosen to receive a Vilas Distinguished Achievement Professorship, Bowie is now on to her new project, researching northern Thailand's most famous Buddhist monk, Khruubaa Srivichai (1878-1939). Drawing on her 40 years of fieldwork in Thailand, she is combining archival sources with oral histories to gain a fuller history of his tumultuous life.
The Jonathan Creek Project
In this multi-faceted research project, Sissel Schroeder seeks to clarify the nature of community formation, organization, and dissolution at the Jonathan Creek site in western Kentucky, an ancient Mississippian town-and-mound center that was the product of population coalescence during the thirteenth century AD. Her work has explored communities of practice as evident in palisade walls, domestic and ritual buildings, and ceramics. With funding from the National Science Foundation, she has developed a method of reverse Digital Artifact Imaging (rDAI) to create high resolution photogrammetry-based models of long-decayed textiles from impressions left on the exterior surface of some ceramic vessels.
Project Team Members: Sissel Schroeder, Marissa Lee, Jake Pfaffenroth, Sarah Taylor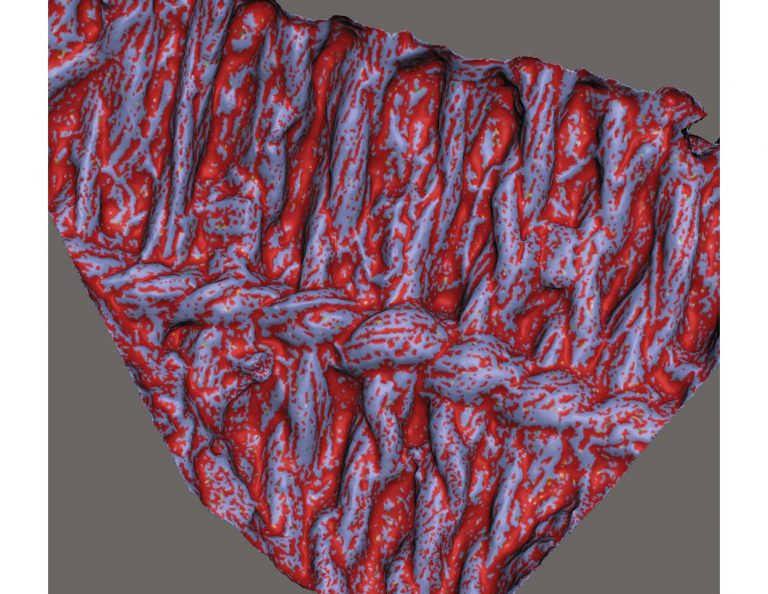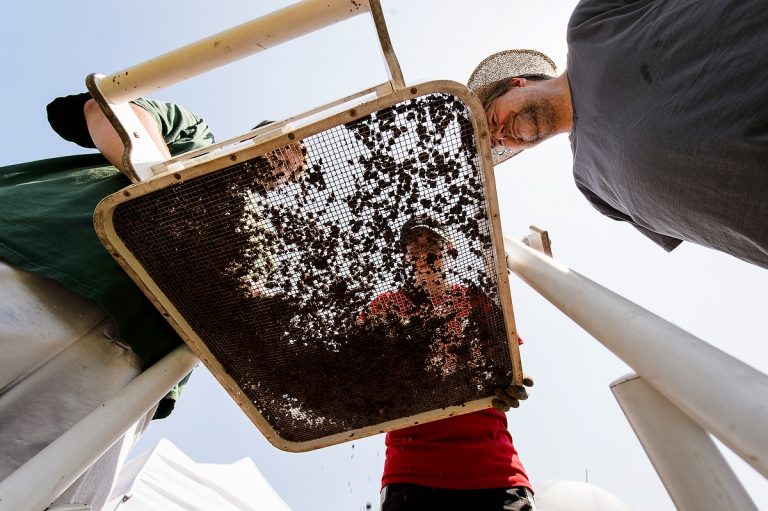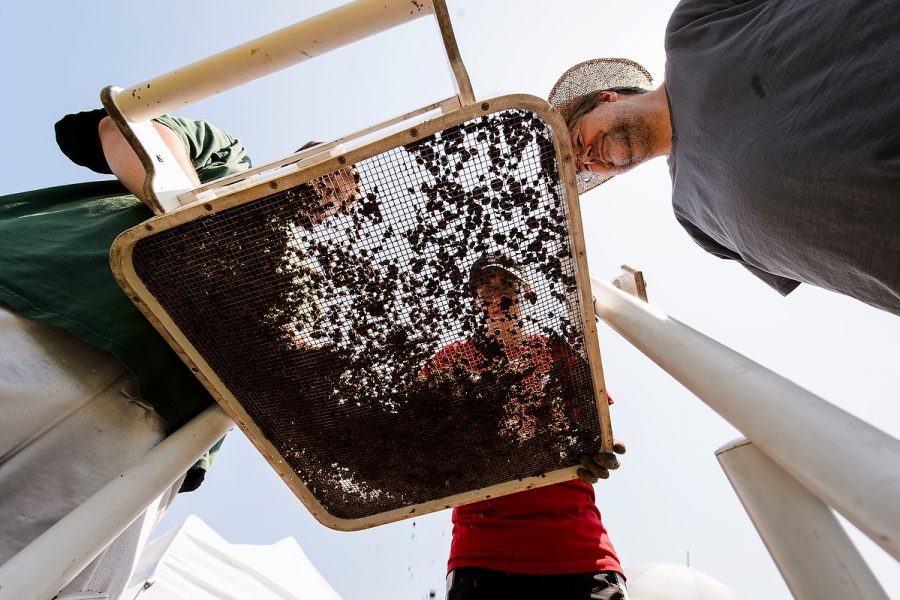 Uncovering Ancient Life at Aztalan
This multi-faceted research, teaching, and outreach project is funded by a grant from the Reilly Baldwin Wisconsin Idea Endowment and is enhancing educational opportunities for local schoolchildren, members of the public, and undergraduate and graduate students by engaging them in collaborative learning and study of the people who preceded them; and creating educational materials for K-12 children in Jefferson County, including the Lake Mills and Fort Atkinson school districts. Through ongoing fieldwork and collections-based analyses, the project is yielding new information that will enhance public interpretation and help correct long-standing myths about the site; and improving our understanding of a case of Native American migration and multi-ethnic community formation around 900 years ago.
Project Team Members: Sissel Schroeder, Kelly Tyrrell, Jake Pfaffenroth, Linda Orie, Marissa Lee