Hayder Al-Mohammad
Assistant Professor
608-262-6841
5442 Social Science Bldg.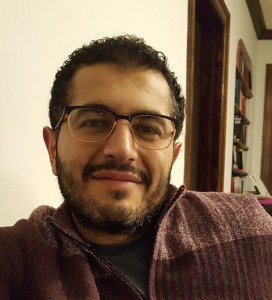 Areas of Focus
Cultural anthropology, Anthropology of Islam, Iraq
Affiliations
Centre for Middle East
Centre for Abrahamic Studies
Religious Studies Program
Research
I am a sociocultural anthropologist who has conducted more than four years of fieldwork in the Iraqi cities of Basra and Baghdad since 2005. The major focus of my work has been on the violence and deprivation of the sanctions era (1990-2003) and postinvasion (2003- ) Iraq, and the political and ethical formations that have emerged during these periods.
In my book project "Ethics in a Different Key: Iraq and the Movements of Life" I draw attention to how the lives of the people I worked with were caught in more than the forms and structures of tribal obligations and sectarianism, and the violence and destruction of terror and invasion, but most significantly in projects oriented towards generating futures and alternate modes of existence. The conception of ethics, which I develop to understand the new configurations of social life that emerged amid precarity and violence in Iraq's recent history, shows how politics, sanctions and invasions layer upon each other in everyday life to give rise to new modes of living and dying.
Selected Publications
Forthcoming   'What is the 'preparation' in the preparing for death?: New confrontations with death and dying in Iraq'. Current Anthropology.*
2015
'There is no such thing as the Good'. Das, Veena, Al-Mohammad, Hayder, Robbins, Joel and Stafford, Charles (2015) There is no such thing as the good: the 2013 meeting of the group for debates in anthropological theory. Critique of Anthropology, 35(4):430-480.*
'Poverty beyond disaster in postinvasion Iraq: Ethics and the 'rough ground' of the everyday.' Current
Anthropology, 56(S11):108-115.*
2012
'A kidnapping in Basra: the struggles and precariousness of life in postinvasion Iraq.' Cultural Anthropology,
27(4):597-614.*
2011
'Less methodology more epistemology please: The body, metaphysics and 'certainty.'' Critique of Anthropology, 31(2):121-138.*
'"You Have Car Insurance, We Have Tribes": Negotiating Everyday Life in Basra and the Re-Emergence of Tribalism.' Anthropology of the Middle East 6(1):18-34.*
2010
'Towards an Ethics of Being-With: Intertwinements of Life in Post-Invasion Basra.' Ethnos: Journal of Anthropology, 75(4):425-446.*
Teaching
Anthro 104 Cultural Anthropology and Human Diversity
Anthro 300 Theory and Ethnography
Anthro 330 Anthropology of Islam
Anthro 343 Anthropology of Religion
Anthro 690 The Phenomenology of Religious Life
Anthro 860 The History of Anthropological Theory